Pushing forward
We think proactively and are always one step ahead. That is why we keep our test benches in a state-of-the art condition in order to be able to meet the most stringent demands facing modern measuring technology.
Together
As an owner-managed company, we work closely with our customers and rely on a strong community internally. This philosophy has allowed us to continually grow since 1985.
In engine technology
Attention to detail and passion for engine technology: that is our motivation. We constantly strive for perfect measurement results and are only satisfied when our customers are.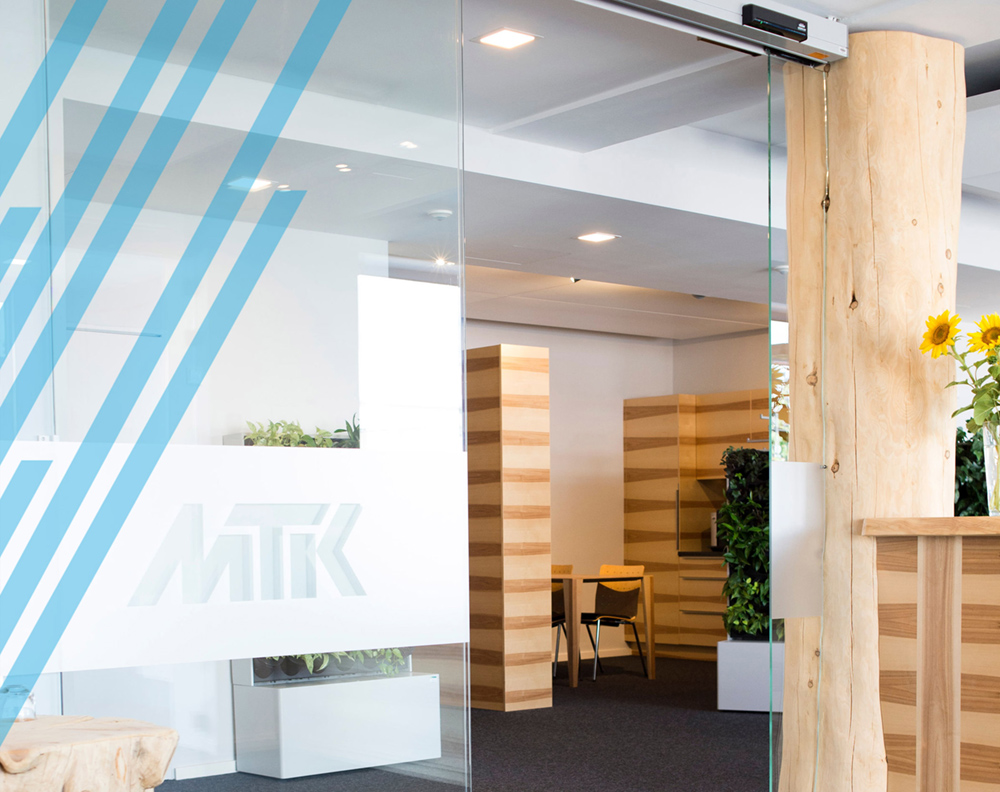 70
engines tested per year
16 hours
standing by to serve you every day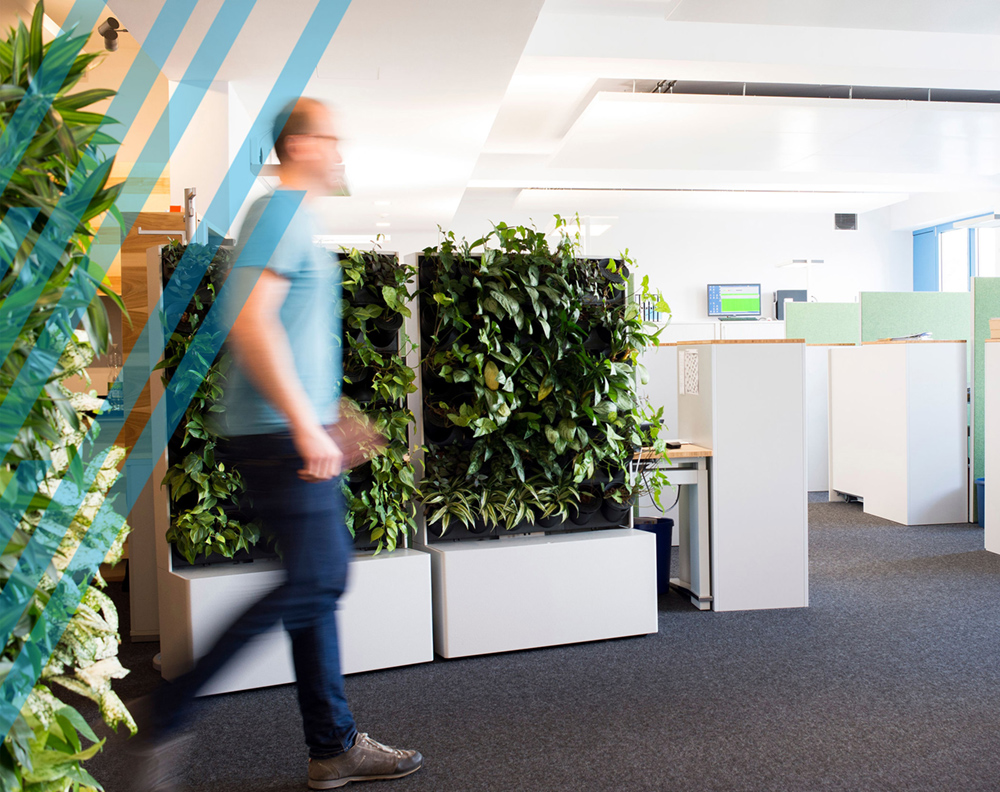 Sustainability at MTK
Quality

The quality of our products and services is our highest priority. This is one of the reasons why we voluntarily have our ISO 9001:2008 quality management inspected regularly by independent auditors according.

Environment

We are conscious of our responsibility towards humans and nature. That is why it is our goal to conserve resources and reduce emissions to a minimum, for example by recuperating energy for use by our test benches.

Security

If there is anything closer to our hearts than engines, it is the health of the people we work with. That is why only the highest safety standards are taken into consideration for our company.
11 years
at company on average
400 kg
of fruit per year for our employees
5,000 l
of beverages per year
Our culture
At MTK, we have always placed great value on living our corporate culture. We actively structure our ways of working according to established methods in order to guarantee our customers' and employees' satisfaction. In particular, we focus on the following aspects:
Learning culture

Culture of participation and responsibility

Culture of trust and recognition

Culture of discussion

Ongoing improvement processes (OIP)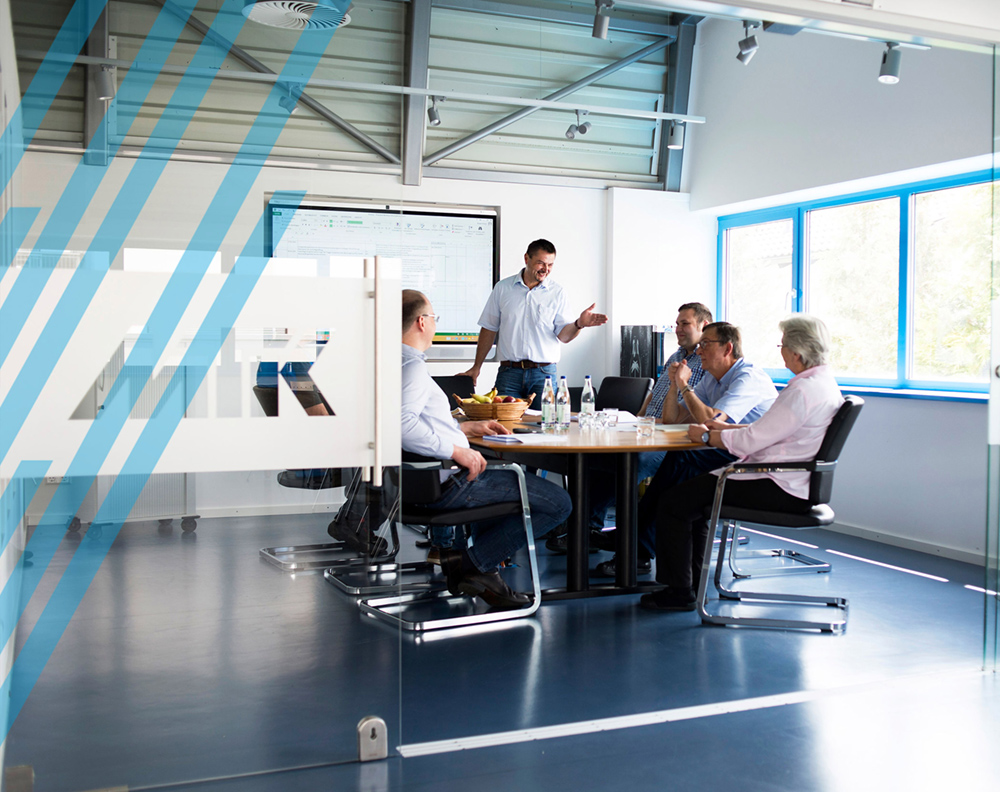 The MTK story
From student hobby to high-tech company: A passion for engines has characterised MTK from the start. It is the decisive factor in our 30-yearsuccess story – one that has also seen us overcome a few obstacles here and there.
1980
First steps in engine testing
Audi Summer drive – El Golea
After his most successful sporting year, Hans Kolb ends his motorsport career. He accepts his sponsor's offer to stay on at the company as the head of the engine testing group. In this capacity, he is responsible for various projects in the road and racing sectors.
1983
Beginning of the rally era
Rally Sweden 1983
1985
Pikes Peak
At the holy mountain of the American motorsports scene
1985
1st test stand, manually operated
1986-1990
5-cylinder aspirated and turbo engines from the MTK workshop deployed in Group A/B and touring cars
1986-1990
Armin Schwarz
German Rally Champion 86/87
1986-1990
Bernhard Schönacher
German Autocross champion 1989 with 9 overall victories
3rd in the final ranking at the European Autocross Championship
1986-1990
Rudi Stohl
1986 Vice World Champion with Audi Coupé quattro
1986-1990
…passed the low-temperature test, too
1986-1990
…and before, the endurance test at the test stand
1991-1995
Start of the Italian Superturismo Championship
With victory in Monza in 1991
1991-1995
Engine support at the Italian Superturismo Championship
1991-1995
Engine support at AUDI SPORT ITALIA
Starting formation in Mugello – Finale
1996
Specialising in 24/7 operation
MTK rolls out endurance testing of engines for another German car manufacturer. After gaining initial experience in this field, the company uses its new service to position itself as a specialist for 24/7 test stand operation.
2007
Diesel engine testing
With decades of experience in petrol engines under its belt, MTK expands its range of services to include diesel engine testing. The company starts testing diesel engines in small numbers for durability and environmental soundness.
Today
Ready for the future
Today MTK has grown to approximately 30 employees and operates 10 test stands at the highest technical level. With comprehensive automation to help guarantee future success, MTK is well positioned to take on the next exciting challenge: testing electric powertrains.
1973-1979
Racing driver Hans Kolb
Hans Kolb, a student, participates actively in motorsport events for the first time with a touring car he built himself. In the years that follow, he celebrates various victoriesbefore attracting the attention of a large German carmaker. He obtains sponsorship for building his racing car. In exchange, he passes on the knowledge gained in the process to the company. Kolb's expertise is used to develop racing engines.